Contact Us
In the heart of New Delhi, our company is passionately working to help people transition to greener lifestyle choices. We give a second life to scraps sourced from factories, boutiques, and homes, transforming them into uniquely upcycled products. From bags and accessories to rugs, packaging, and home décor, our creations are the embodiment of sustainable elegance.
Our work has not gone unnoticed; we've had the honor of designing sustainable décor for high-profile events and crafting distinct installations that have garnered enthusiastic feedback from the public.
Beyond manufacturing, we believe in education and empowerment. We offer workshops and interactive sessions for corporations, educational institutions, and large groups. These events offer a deep dive into the intricate world of upcycling and sustainability, spiced up with engaging DIY activities. Through our work, we aim to create not just beautiful products, but also a beautiful world.
Other Ways To Contact Us
Email: reach@usemeworks.com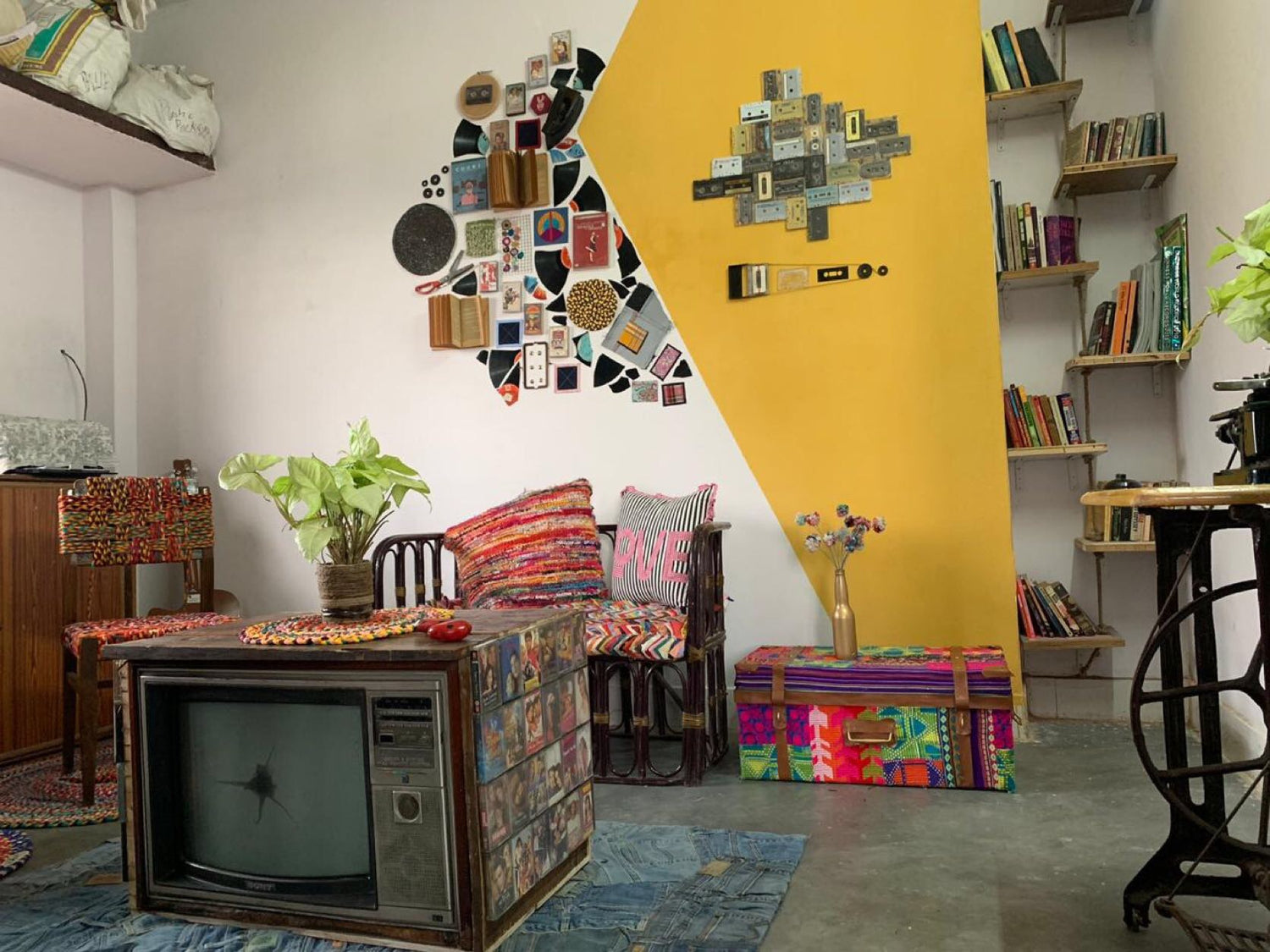 Studio address ( by appointment only)
D-333 Andheria Mor, Chhatarpur, New Delhi
Next to Dastkar (Nature Bazaar)
Get Directions