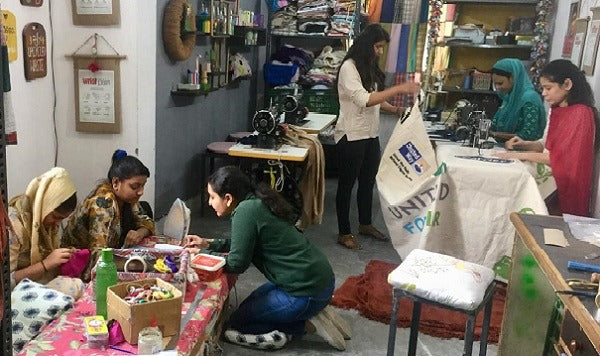 Our Belief
Our belief in sustainability goes beyond products. We work with women who are in need to become empowered and sustain their families. Use Me Works is a group of women who support each other in every possible manner and aim to make a change for a better life and healthy planet.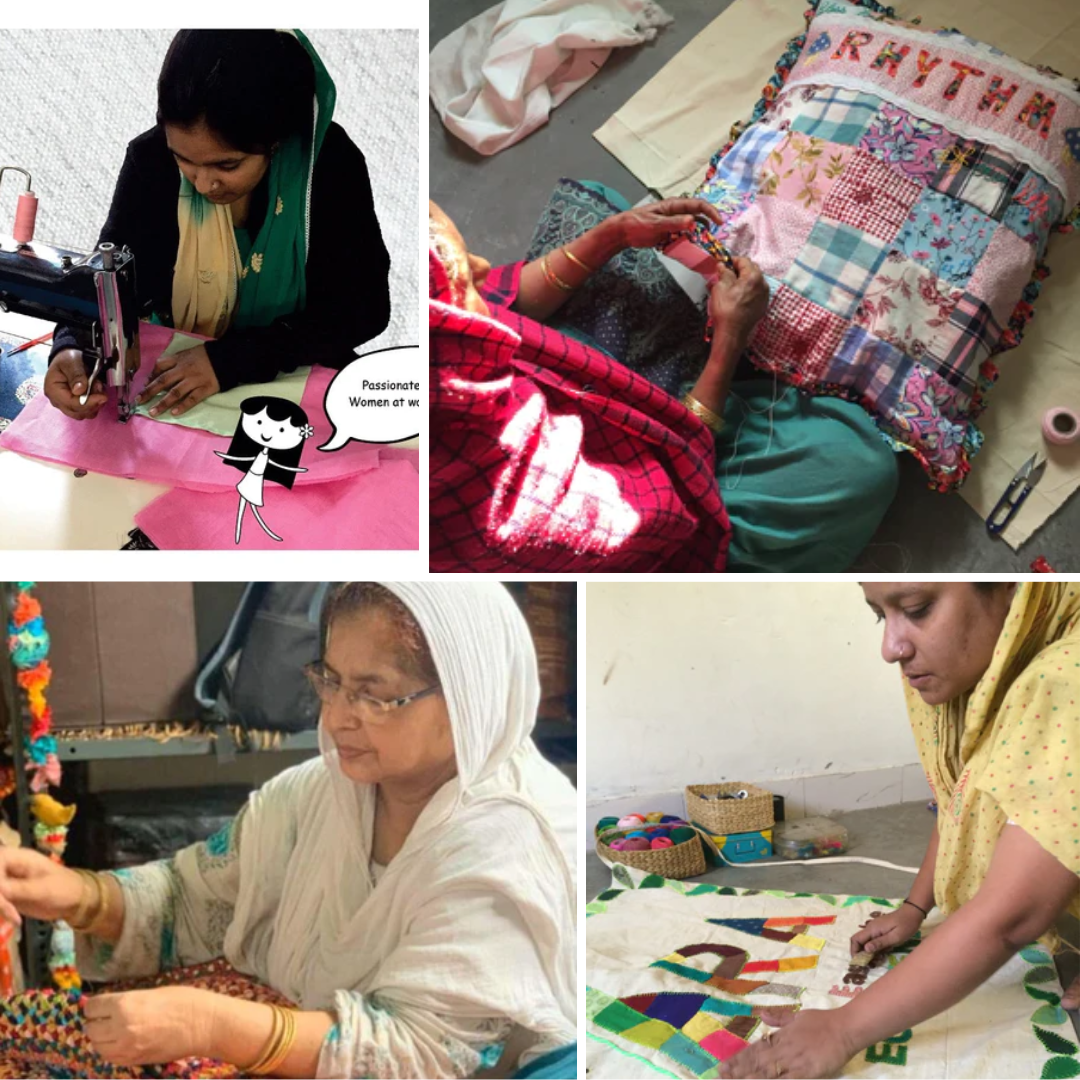 With literally no work experience and limited exposure outside their family, these women have come a long way. Most of them come from conservative families where women are restricted to go out of their home. It took some time to build trust with their family members to allow them to come and work at a place which was just 100m from their homes and run by a woman. 
Each member at Use Me Works has been trained and their journey is reflected through the improvement in quality of products we are producing. Today, our customers vouch for our products' uniqueness and functionality. We now have a mix of handcrafters and machine artisans, supported by our oldest member whom we fondly call "Phuphi" working on the old niche hand art which she happily teaches even to our workshop visitors. 
When Meenakshi Sharma set up this place in 2017, she had no idea that gradually these women based out of a suburb in Delhi, will one day become independent beyond her imagination. Today, she is proud when one of her team members who is about to get married in a different state announced that she will open her own set up on upcycling.